Puerto Rico General Distributing Co.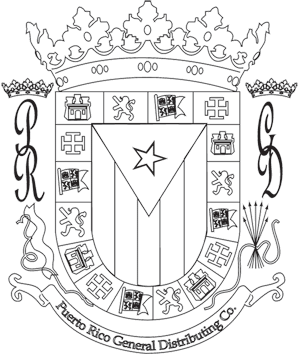 Spectacular
"Programas de Provisiones"
Please allow me to introduce Puerto Rico General Distributing Company and myself, Tino Arias, President of PRGD.
For the past 27 years I have developed globally with consumer product companies such as Procter & Gamble, GlaxoSmithKline Beecham and Alberto Culver. Based out of Puerto Rico, I held increasing executive responsibilities developing solid commercial relationships throughout Latin America and the Caribbean. In 2001, I engaged in the integration of business development programs for the industries of grocery and health & beauty care, gaming and leisure, beauty products and healthcare in Puerto Rico, the Caribbean and Latin America. Utilizing these experiences has allowed me the opportunity to create a company with the focus and objectives for these industries.
Spectacular is our Wholesale and Retail Grocery Store with Programs that sell provisions to small business format stores, (pequeños formatos de negocios). We also assemble and market provision packs to organizations and associations programs and these provisions are also available to government employees. To develop these unique programs, PRGD has a staff of industry veterans who have developed the most outstanding supermarket chains in the grocery and health & beauty care industries in Puerto Rico. The members of our team have had successful careers prior to joining PRGD and their inclusion will ensure PRGD'S success.

Small business format stores are vital to rural neighborhoods food supply. With today's high cost of transportation, consumers are staying closer to home rather than price shopping with its added cost. These stores can better serve the community with a broader range of products as Spectacular simplifies the order processing systems. Typically, small business format accounts are expensive to service. This is due to the fact that they have smaller and frequent order patterns. With harder to reach locations through traditional distribution, these accounts make it cost prohibitive to maintain. Spectacular is geared to service these types of stores.

Spectacular has relationships with organizations and associations who have programs that reach targeted consumer groups. Spectacular collaborates by supplying their needs in close coordination with these entities by supporting their annual programs. This business model assembles and sells provision packs to the organizations and associations with a higher perceived value to the recipient.

Spectacular has developed an institutional program to offer provision packs to government employees. As the government payroll is one of the largest and diverse segmented consumer markets in Puerto Rico, these employees are facing the spiral inflationary reality in today's economy. To this end, Spectacular offers home baskets in order for them to maximize their procurements of family provisions effectively. As most government offices concentrate near Spectacular's peripheral zone, our Program allows easy access from any location in the San Juan Metropolitan area.

Our Company prides itself in maintaining its goals of excellence in service and innovations. Attached is a presentation of our Company and the market it serves. To this extent, we invite you and your colleagues to visit us to further understand our approach to the Market. We can show you how Spectacular can impact your business through our marketing and distribution capabilities.
Sincerely,

Tino Arias
President
Puerto Rico General Distributing Co., LLC dba Spectacular